Welcome to Bookworm Reads
Because reading is better together
Download the app: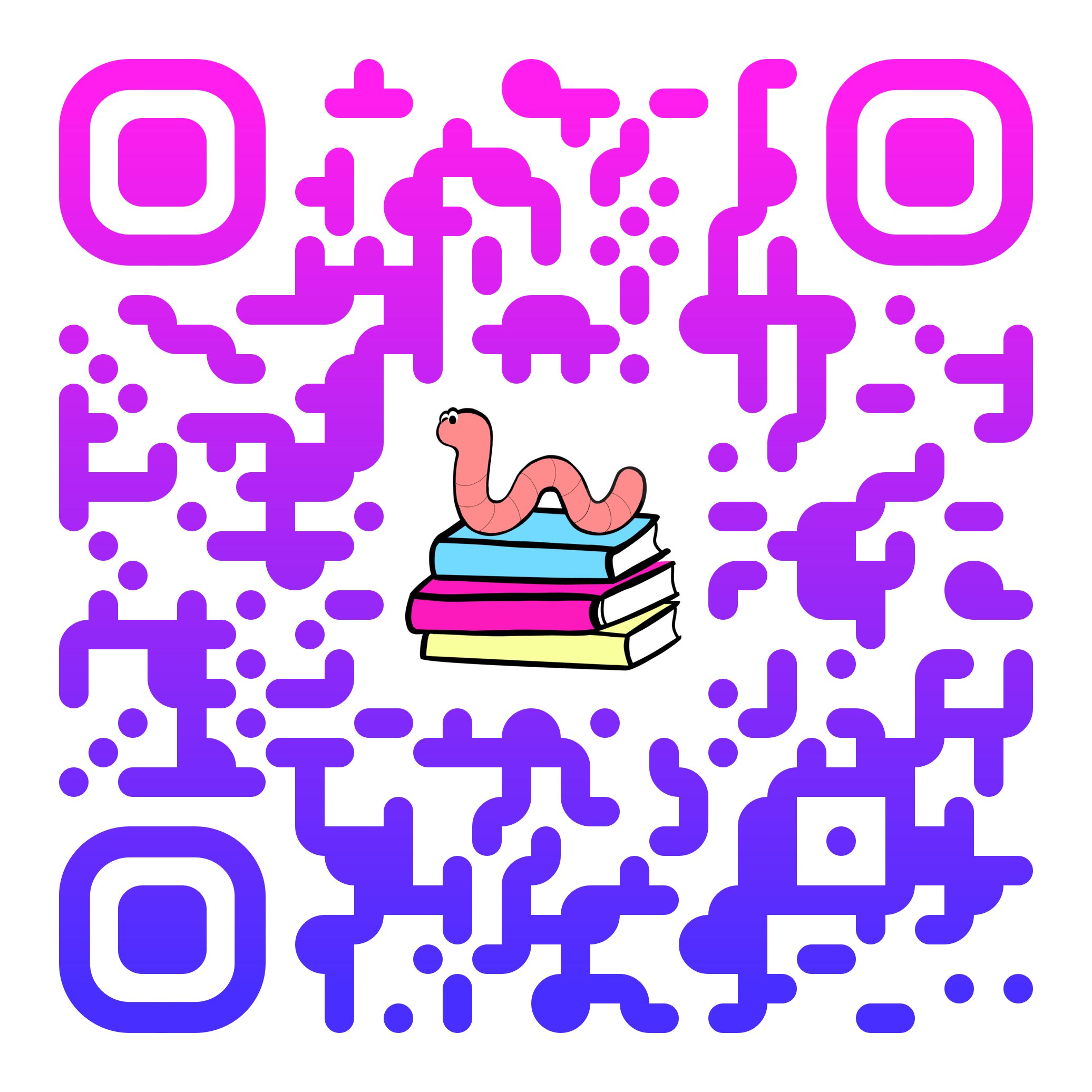 Discover what your friends are reading
Find out which books your friends loved, what you must read next, and which ones everyone decided to abandon. Plus, make new wormy friends (& crushes) through the community.
Track your books
Keep account of the books you want to read, finished, loved, couldn't get through, saw on booktok, whatever. Rate and review books to your heart's delight—half stars included.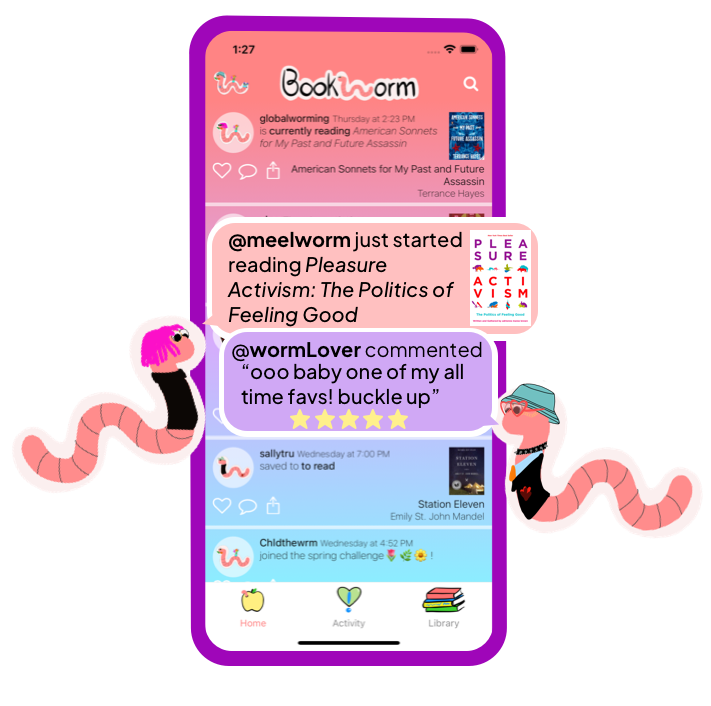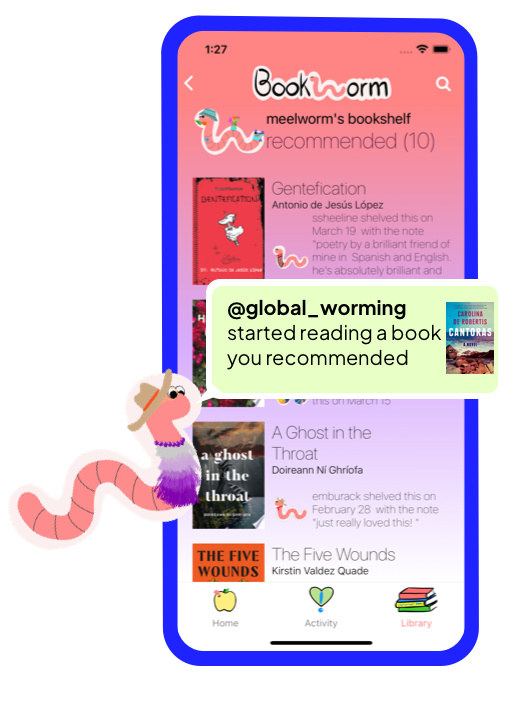 Recommend books to friends
Send your friends books you know they'll love, and get notified when they start & finish reading them!
Customize your bookshelves
Design your library to your suit your personal categorizing quirks. Your library comes pre-installed with currently reading, to read, and finished shelves.
Create any new shelves that suit your library, no power-tools needed.

Join community reading challenges
With the change of seasons comes a new reading challenge. Join by setting a reading goal—only you can see the number you set, but your friends can cheer you on along the way. And when you join, you get a cute accessory for your wormy.
Import from Goodreads
Coming from Goodreads? There's no need to manually import all the books your library! Import your library from Goodreads so you can say good readdance to Amazon-owned apps.
Make the switch: import your Goodreads data here.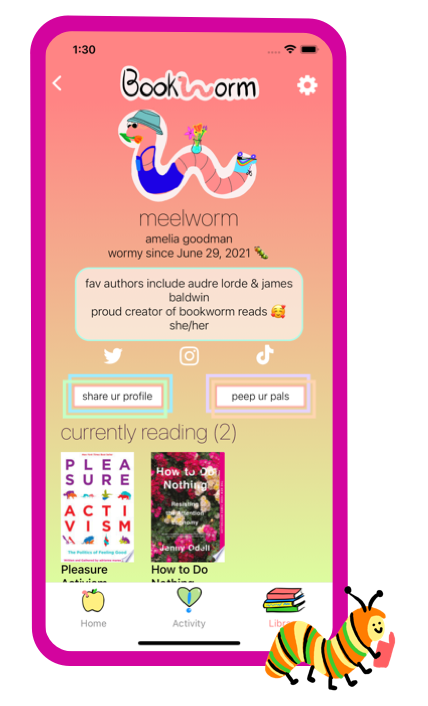 Become a wormy
Choose your wormy's outfit to express your creativity. Make a bio to tell the community about yourself. Link your socials so we can get to know you better.